A Canon conspiracy theory: A killer mirrorless camera may be on the horizon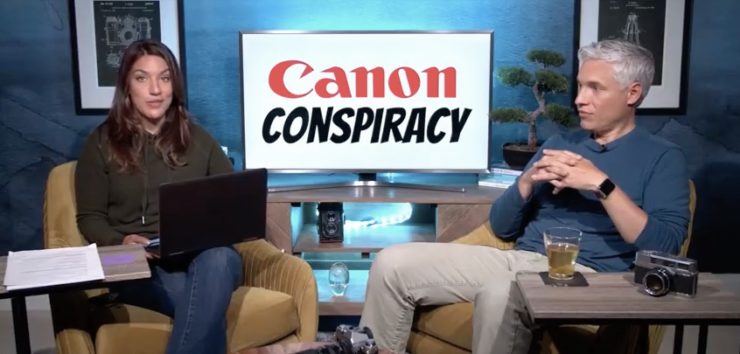 Tony & Chelsea Northrup discuss a possible conspiracy theory, with Canon at the centre.
Is Canon purposely holding back their engineering skills, and hence a killer MILC, for strategic reasons? In other words: is Canon waiting for the right time to launch the ultimate mirrorless camera?
They say:
Canon has been the #1 camera manufacturer for decades, and they beat Nikon, Sony, Fuji, and all the others with leading-edge innovation. That seems to have changed in the last few years…but Chelsea has a theory that they're just charging up for the ultimate mirrorless camera. Is it true?
While I'm sure the discussion in the video below wasn't intended to be serious, there are some solid arguments in the talk. Enjoy, and sound off in the comment section if you want.
If you want to know more about Canon's mirrorless agenda we got you covered. We expect Canon to announce the Canon EOS M5 Mark II ahead of Photokina 2018. Canon's full frame mirrorless might take a bit longer.