Canon To Announce EOS R Camera That's More Entry-Level Than EOS RP?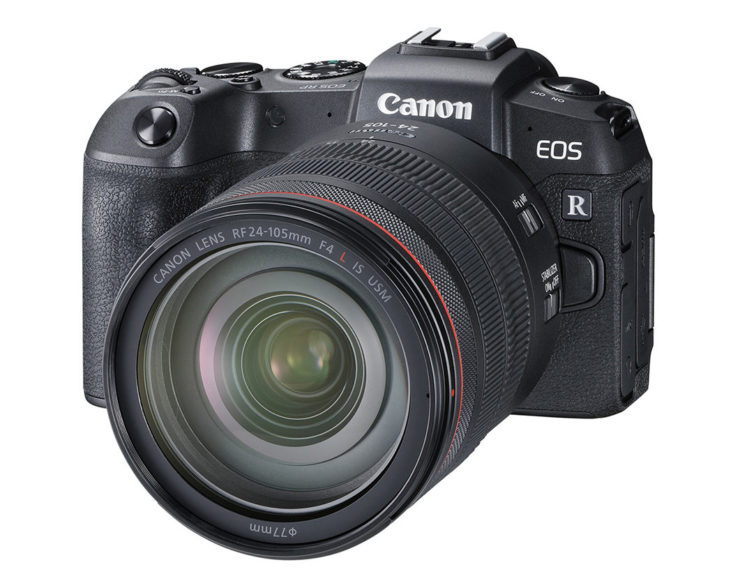 Canon execs are giving a lot of interviews as for late. Here is one more.
Michael Burnhill, European Technical Support Manager at Canon Europe, talked about the Canon EOS R system with EOS Magazine. The interview touches the usual topics already discussed in previous interviews. For instance IBIS (In Body Image Stabilisation).
Many of your competitors have introduced in-body image stabilisation (IBIS). Does Canon intend to introduce this technology?

MB: In-camera stabilisation – moving the sensor – is good for wide-angle and standard lenses, but as the focal length increases IBIS becomes less effective. There's a very sharp drop-off. If you look at our competitors, all those who use IBIS still have an optical stabiliser in their longer lenses.

[…]

There is a high demand for IBIS, but we want to make sure we get it right. It's on our drawing board, but when, or if, we implement it is still to be decided.

Basically, Canon is saying they will feature IBIS when it will be ready and satisfying their quality standard. Which is what we are used to see from Canon.
Fear not, Canon will continue to develop DSLRs.
Will Canon be introducing more DSLR cameras?

MB: Yes. Canon still sees demand for all sorts of cameras – including DSLR and mirrorless – so we will continue to produce across multiple product lines. We've only just phased out the EOS-1 film camera because there were still people buying it in certain markets, and we will see the same with the DSLR cameras.

There are certain technologies where we don't think mirrorless is quite ready – the electronic viewfinder for instance – compared to the SLR system where there is zero lag through the viewfinder.
And finally, the question we featured in the title of this article. Apparently an EOS R model with a price below the EOS RP might be in Canon's agenda.
Do you see a full-frame camera coming in at a price below the RP?

MB: Yes.
What?? So, did I get this right? Canon will launch a full frame mirrorless camera with a price below the Canon EOS RP ($1,299). They for sure have the technology.
What about the a pro model in the EOS R series?
And a pro version before the 2020 Olympics in Tokyo?

MB: Well, that's the million dollar question…
There is a lot to come from Canon, in 2019 and especially in 2020. We expect Canon to announce a high resolution EOS R model before end of 2019. Stay tuned with us.
Canon EOS R mirrorless system:
America: B&H Photo, Adorama, Amazon USA, Amazon Canada, Canon Canada, Canon USA
Europe & UK: Amazon DE, Amazon UK, Amazon IT, Wex Photo Video, Canon DE, Canon UK

[via
EOS Magazine
]