Latest BCN Rankings Show Canon Is Gaining Mirrorless Market Shares, Sony Still Behind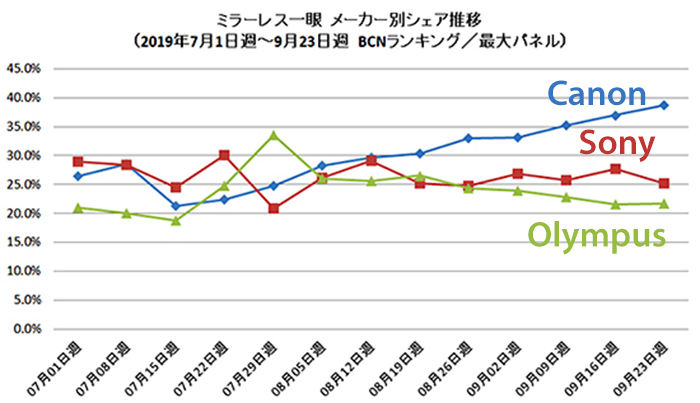 Latest market figures shared by BCN show that Canon is still the camera alpha dog.
Canon's market success is driven by the sals of the the Canon EOS M50 (KISS M in Japan). Canon's latest APS-C mirrorless camera, the EOS M6 Mark II is already on rank 11. Sony is behind Canon and seems to struggle to keep up with Canon's figures.