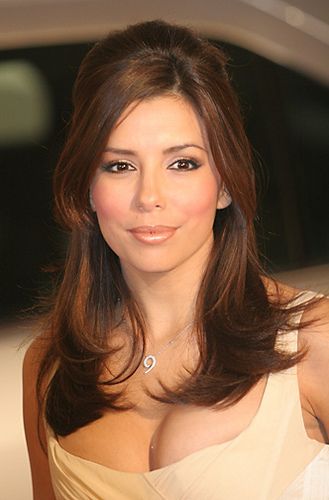 Canon's Press Release:
Canon U.S.A. And Ron Howard Announce Partnerships With Five Inspirational Directors: Eva Longoria, Jamie Foxx, Biz Stone, Georgina Chapman And James Murphy

Inspired By Consumer Photos, the Five Celebrities Will Go Behind the Camera and Unveil their Films at the "Project Imaginat10n" Film Festival
LAKE SUCCESS, N.Y., August 14, 2012 – Canon U.S.A., Inc., a leader in digital imaging solutions, announced today the first photography-inspired film festival in history, aligning with five influential celebrities from five diverse disciplines who will direct short films under the tutelage of two-time Academy Award® winner Ron Howard. Eva Longoria, Jamie Foxx, Biz Stone, Georgina Chapman and James Murphy have signed on for year two of Canon's "Long Live Imagination" campaign and the next endeavor, "Project Imaginat10n," where consumer photographs will inspire Hollywood films.

In 2011, Ron Howard and Canon U.S.A. invited photographers of all levels to submit their most imaginative photographs based on eight elements of storytelling for an unprecedented user-generated contest, "Project Imagin8ion." The project set out to prove that photography could be used as a creative vehicle, even inspiring a Ron Howard production. Nearly 100,000 photos later, eight photos were selected and influenced an award-winning short film, "when you find me," directed by Bryce Dallas Howard.

A new exploration of the creative exercise, "Project Imaginat10n," kicks off today at imagination.usa.canon.com, where consumers will have the chance to submit photos to be narrowed down by Canon, Ron Howard and community voting. The "10" in "Imaginat10n," represents ten storytelling elements and ten films that will ultimately be produced, five of which will be directed by our creative icons to be showcased at a special Canon "Project Imaginat10n" Film Festival in 2013. The other five film directors will be announced at a later date.