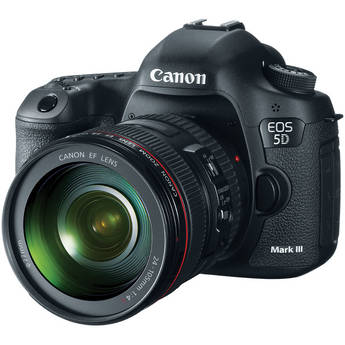 The EOS 5D Mark III
Northlight Images writes:
In a dealer sourced rumour, we're again told that the 5D mk4 is due for launch at the start of February (in time for CP+ 12th-15th) along with 'another Canon Pro DSLR' around the same time.
This is not the first time that the EOS 5D Mark IV is rumored to be announced in 2015. So far very little specs leaked (and/or are speculated). Here at CW we got a rumor some time ago, saying the EOS 5D Mark IV will feature 4k video (which I really hope it will).
It's still a bit early for reliable EOS 5D Mark IV rumors. Stay tuned…