BCN Trends Show Sony Losing Market in Japan, Canon Steady, Nikon Gaining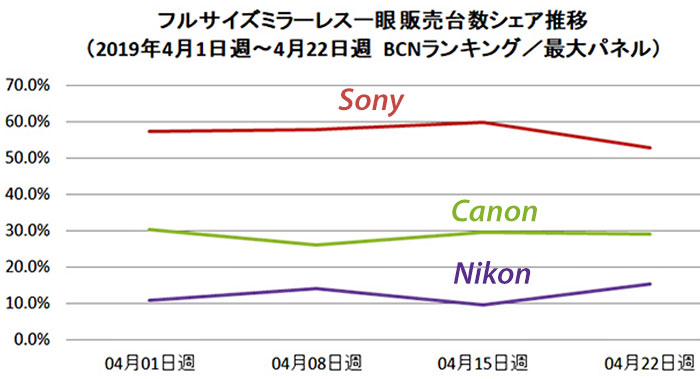 BCN data for the full frame mirrorless market in Japan (April 2019) shows how Sony is slowly losing market shares in favour Nikon while Canon remains steady.
The five top ranking cameras are:
Guess Sony will lose even more market shares in the next months. Besides Canon and Nikon's offerings there is also stiff competition coming from the L-Mount front.