Canon EOS R5 Rumor: Updated Specification List (45MP confirmed)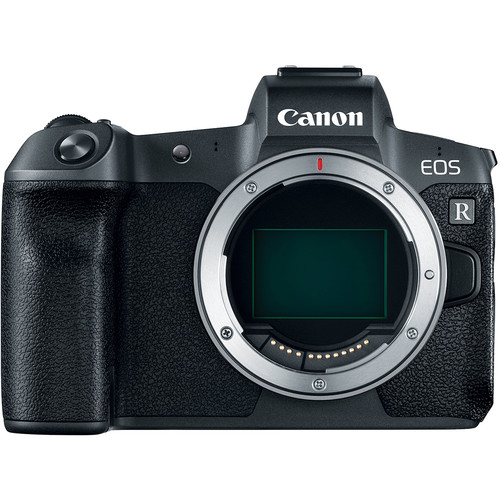 Here is a new Canon EOS R5 Rumor. The EOS R5 was previously rumored as "EOS Rs". We expect the Canon EOS R5 to get announced February 13, 2020.
A few days ago a specification list for the Canon EOS R5 emerged. While there were some plausible features listed, other specs look too good to be true (especially the video features).
Now we have a slightly corrected specification list coming from the same source. Have a look below (the more reliable/plausible specifications are in bold):
It will be named Canon EOS R5
45mp full frame CMOS sensor
IBIS (In Body Image Stabilisation)

5 stops with IBIS alone
7-8 stops of correction when used with in-lens stabilization

12fps mechanical, 20fps electronic
Scroll wheel added to the back
No touch bar
Liveview/Movie toggle like previous EOS DSLRs
Larger capacity battery, but looks like the LP-E6
Built-in 5GHz WiFi
New battery, but the same shape and compatibility as the EOS 5D Mark IV
Announcement ahead of CP+ next month
Shipping in July 2020
We are still a bit puzzled by the 4K video at 120 fps, and also about the 8K raw video. This can only come with a crop factor in our opinion. On the other hand, our own sources confirmed the sensor resolution to be 45MP, so I guess this one should be safe now. This new specification list pretty much differs from a previous spec list coming from the same source.
The Canon EOS R5 would be the first of three rumored new Canon EOS R bodies to get announced this year. There is the EOS Rm, a camera rumored to be even more inexpensive and entry-level than the EOS RP (but is this possible, given that the EOS RP currently sells for less than $1,000?) And then there is this possible, third Canon EOS R camera coming in 2020. We know as good as nothing about this one. Will this one be a sports camera? Or is this just the EOS R Mark II?
It's getting hot and hotter, folks. A Canon EOS R5 announcement before CP+ Show means there will be more leaks and also images very soon. So, stay tuned for the next Canon EOS R5 rumor.
Source: Canon Rumors