Canon Patent: RF 24-100mm f/2.8 & RF 24-85mm f/2.8 Lenses For The EOS R System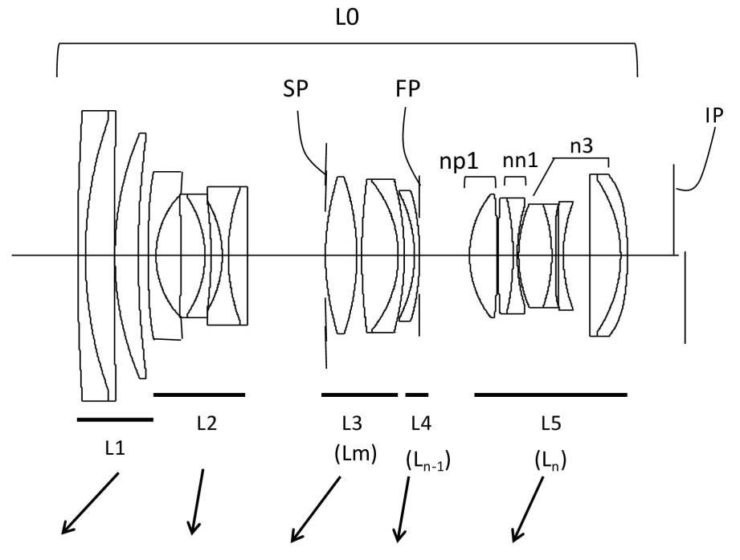 Here is very interesting Canon patent application (2020-8773A, Japan) for two zoom lenses for the EOS R full frame mirrorless camera system. Might be a patent application that hits the market sooner or later.
The lenses described in the patent application appear to be for the RF lens mount, i.e. for the Canon EOS. Optical formulas for an RF 24-100mm f/2.8 and an RF 24-85mm f/2.8 lens are discussed in the patent application.
Embodiment 1: 24-85mm f/2.8
Focal length: 24.70 50.00 85.00 mm
F number; 2.90 2.90 2.90
Half angle of view: 41.22 23.40 14.28
Image height: 21.64 21.64 21.64 mm
Lens length; 153.30 173.51 198.31 mm
Back focus: 12.00 26.12 43.44 mm
Embodiment 2: 24-100mm f/2.8
Focal length: 24.70 50.00 101.85 mm
F number: 2.91 2.91 2.91
Half angle of view: 41.22 23.40 11.99
Image height: 21.64 21.64 21.64 mm
Lens length: 158.52 176.33 218.42 mm
Back focus: 10.00 26.38 43.15 mm
More Canon patent applications are listed here. Some particularly interesting patent applications we think might get into production are these:
[via
Hi Lows Note
]