In Japan the Sony a7 III Outsells All Competitors Put Together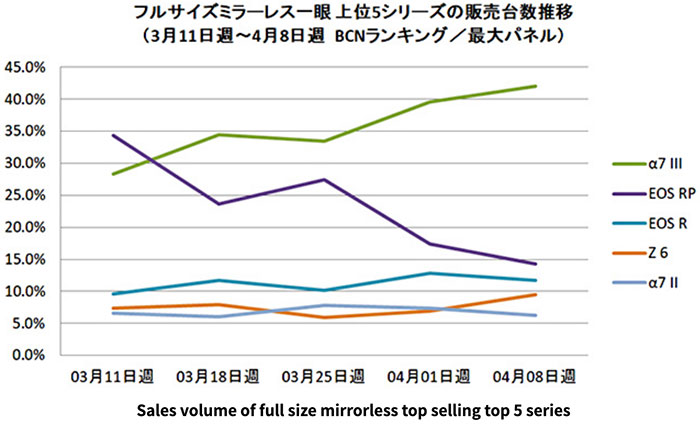 Latest BCN retail data shows an interesting picture of the full frame mirrorless market in Japan.
If you have a look at the image on top, you'll see that the Canon EOS RP had a very good start when it was launched, and then started to sell less. The graph also shows that in Japan the Sony a7 III sells better than all its competitor put together. In other words, in April 2019 there were more Sony a7 III sold than the sum of sold Canon EOS R, Canon EOS RP and Nikon Z6 cameras.
Still, professional photographers and news photographer prefer Canon and Nikon cameras. Apparently, even Leica doesn't mind using pictures shot with a Nikon.