Canon Patent: Canon RF 135mm f/1.4L USM Lens (EOS R System)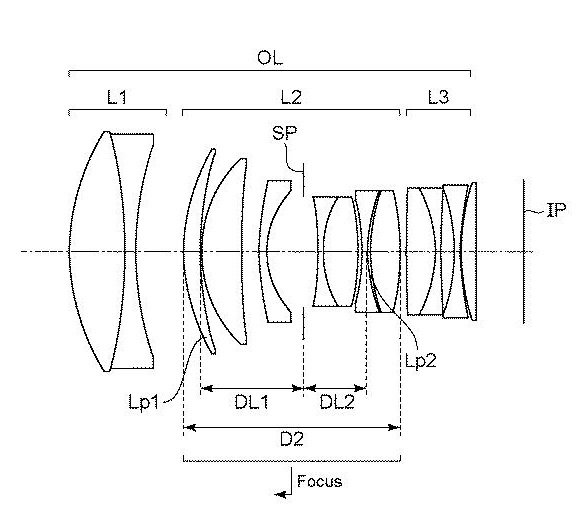 And yet another Canon patent application for yet another RF lens.
Canon patent application discusses the optical formula for an RF 135mm f/1.4L USM for the Canon EOS R full frame mirrorless system.
Focal length: 131.00mm
F-Number: 1.41
Half angle of view: 9.38°
Image height: 21.64mm
Total lens length: 182.28mm
BF: 13.87mm
We think this Canon patent application has a good chance to hit the market. In other words: we might see such a lens sooner or later.
More Canon patent applications are listed here. Some particularly interesting patent applications we think might get into production are these:
Source: Canon News