Latest News From The Canon EOS R5 Overheating Soap Opera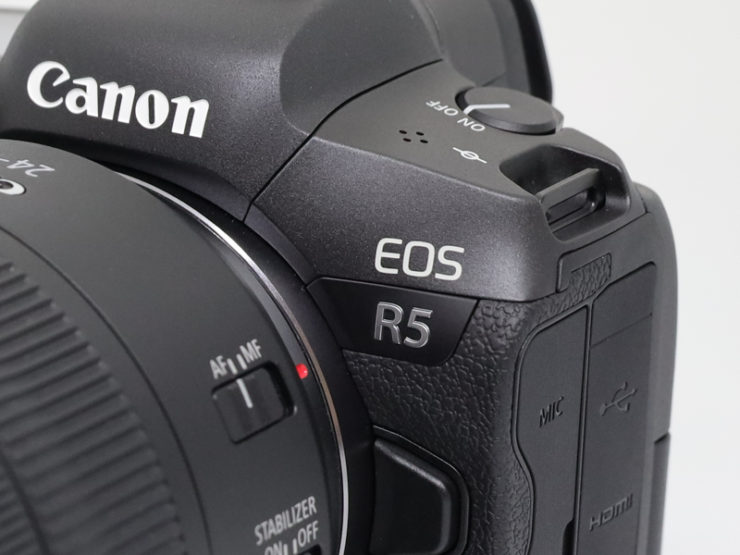 It's a weird world, it really is.
Let's say you are a camera manufacturer and you launched a totally innovative camera. A game changer, to be clear.
Now, this camera is packed with innovative features and has some rather advanced video modes, as for instance a 4K@120 slow motion mode. Since you are a serious manufacturer you clearly and transparently document the recording times one can get with the advanced video modes. You know, a lot of heat gets produced when computing 4K and 8K videos. Since you do not want to break the camera you made, you put some necessary recording time limits for the advanced video modes to safeguard the circuits and electronics. And so far all is good.
But then, an army of trolls that breath and live technology and cinematography decides to test these video recording times, and they find out you have been totally honest and clear when stating them. This makes them very, very, very angry and they start to hate you because your camera can't break the laws of physics and because it still is better than anything they have seen so far. And now you're at the center of a s**t storm and you can't help but wonder who the hell needs to make a slow motion video that lasts more than 20 minutes. Hell, you don't know. Neither do the trolls.
It's a soap opera, isn't it? All those people fighting for clicks.
We will not feature the most exalted people here. You won't have a hard time to find them if you really want. What follows is a bunch of links and videos of people who deal with and discuss the EOS R5 overheating drama, each in his own way and with his own claims.
Someone who went for a truly hackerish way to see what it is about the EOS R5 is Math Class on Baidu. He already tore down the EOS R5 and found some interesting things. Kudos!
Then there is the Scotch tape hack, already posted but featured here again.
---
Tony & Chelsea Northrup have their own ideas and opinions about the EOS R5 overheating drama.
---
And so does No Life too:
---
I do not know what to think about Theoria Apophasis and his theories about a silent EOS R5 recall by Canon. Sounds rather unrealistic to me, not to call it else.
---
Armando Ferreira is set to tell you the TRUTH about OVERHEATING on the EOS R5.
---
And finally, here is another hack, this time by Matt Granger.
Still want more? Here is a YouTube listing for the EOS R5 overheating drama. Strangely enough, the almost exploding and finger-burning EOS R5 is the best selling camera in Japan.
The EOS R5 seems to be highly regarded as a stills camera. In particular, the EOS R5 autofocus system seems to be huge leap forwards. More Canon EOS R5 review stuff is listed here, for the EOS R6 see here. User manual are available for download for the EOS R5 and the EOS R6. My opinion about the EOS R5 overheating hysteria is listed here.
Canon EOS R5 body and kits preorder links:

America: B&H Photo, Adorama, Amazon USA, Amazon Canada, Canon Canada, Canon USA
Europe & UK: Amazon DE, Amazon UK, Amazon IT, Canon IT, WEX Photographic, Canon FR, Canon UK, Canon DE