You Shouldn't Believe Those Motley Canon EOS R5/R6 Conspiracy Fantasies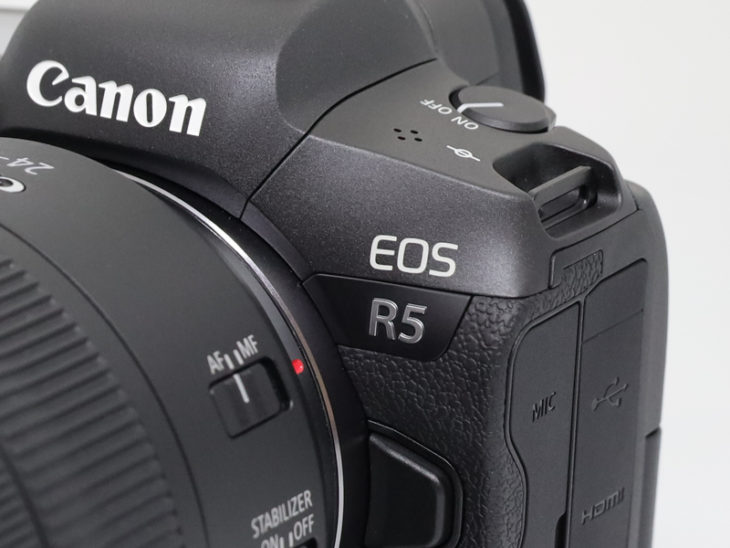 Let's start talking greed and what it means for the Canon EOS R5. Greed rules a lot of things, not least the blogging/news/rumor online industry you and I are part of. Greed for more visitors, more traffic, more clicks, more visibility, more of everything. An important announcement as the EOS R5/R6 announcement was, had to be a wake-up call for all those conspiracists and motley bloggers out there.
People had to come up with something that allows for catching headlines. They found it and called it overheating issue. But it's not. Recording 4K and 8K video is naturally going to produce a lot of heat. Canon knew it, acknowledged it, and very clearly stated it everywhere. Is it still an overheating issue if the camera behaves exactly as described, i.e. reaching temperature limits after a clearly documented time span? In other words: Canon put some amazing 4K and 8K video modes on the R5/R6, perfectly aware of the heat production and tackling it, and stated clearly that those modes have recording limits. Period.
Not satisfied with the overheating fantasies, some avid bloggers came up with another EOS R5/R6 related, alleged issue. Starting with delivery issues they went as far as to suggest Canon might recall at least the EOS R5. Note that while delivery issues have been rumored since a while due to the global pandemic, now they are supposedly caused by the fact that Canon is shitting their pants because of, guess what…, the overheating issue. Neat, isn't it?
Allegedly, some retailers (mainly in Germany) got ridiculously low quantities of EOS R5 cameras. Figures so low it's hard to believe. A retailer is reported to have said he got only two R5s, the same source alleges that only 70 units were delivered to all of Germany. Honestly, we have a hard time to buy that. More likely Canon is selling boatloads of EOS R5 and EOS R6 cameras and can't hold up. No way they are going to recall the EOS R5 or EOS R6. Sadly, these colorful fantasies are now picked up also by some big news outlets. You know, the headlines they matter.
Some issue theorists go so far to suggest Canon will deliver the next Canon EOS R5 and EOS R6 batch in October or November 2020, after having solved the issues. This is logical bs. Or does someone really think Canon can redesign the EOS R5 and EOS R6, build it, and ship it within 3 or 4 months? I mean, it's Canon, ok, but that's too much work in too little time to be feasible. Nevertheless, this crap will be with us for some time.
Besides the overheating-issue, which isn't an issue, the other issues reported above have one thing in common: they are all based on third- or fourth-hand information. Murmurings and private speculations deceptively sold as reports. On the other hand, the folks at News Shooter reached out to Canon Australia and Canon USA to inquire about the product recall. While Canon USA has yet to answer, Canon Australia released a statement (emphasis mine):
These speculations are untrue. There is no recall. There are no delays in local shipment, with the first local pre-order consumers collecting their EOS R5 units from local retailers this week. Canon has been transparent about recording limits for the EOS R5 and is confident that the camera performs to stated specifications.
If you compare the attention the supposed issues get to the attention the outstanding EOS R5 /R6 autofocus system gets, you get the story. Sadly, it makes for better headlines pushing the overheating issue and the product recall issue rather than reporting and discussing the innovative technology featured on the EOS R5. 8K video on such a small, passively cooled camera body isn't a common thing as far as I know.
Ok, enough of this rant. You're welcome to sound off your opinion in the comment section.
Oh, almost forgot: the new Sony A7s III is said to overheat quicker than the EOS R5 ;-) And in case your hands start to burn because of overheating you might want to get the gloves below.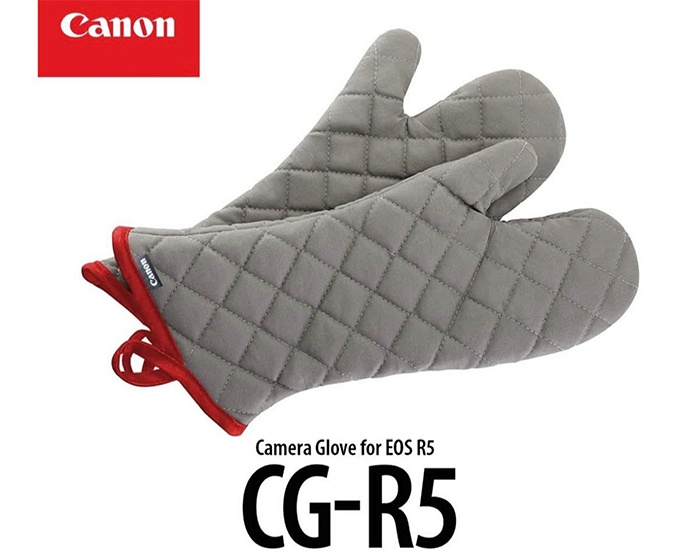 ---
More Canon EOS R5 review stuff is listed here, for the EOS R6 see here.
Canon EOS R5 body and kits preorder:

America: B&H Photo, Adorama, Amazon USA, Amazon Canada, Canon Canada, Canon USA
Europe & UK: Amazon DE, Amazon UK, Amazon IT, Canon IT, WEX Photographic, Canon FR, Canon UK, Canon DE

Canon EOS R6 body and kits preorder:

America: B&H Photo, Adorama, Amazon USA, Amazon Canada, Canon Canada, Canon USA
Europe & UK: Amazon DE, Amazon UK, Amazon IT, Canon IT, WEX Photographic, Canon FR, Canon UK, Canon DE