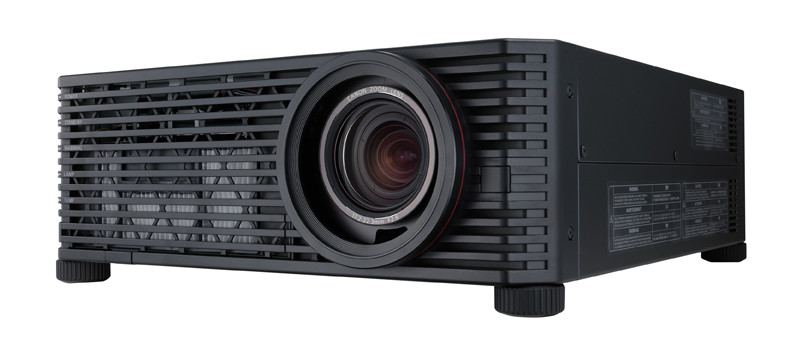 The new Canon REALiS 4K500ST has a suggested list price of $54,990 and is scheduled to be available through authorized Canon dealers by April 2016. Press release:
Canon U.S.A. Introduces Its First 4K Projector, The REALiS 4K500ST Pro AV LCOS Projector Delivering Up To 5000 Lumens And A Compact Size With Advanced Features Ideal For Creating Immersive Experiences
Various Markets and Applications for the Canon 4K500ST include Simulation and Training, Museums and Galleries, Industrial Design and Higher Education
MELVILLE, N.Y., — Canon U.S.A., Inc., a leader in digital imaging solutions, today unveiled its REALiS 4K500ST Pro AV LCOS Projector which delivers 4K resolution of 4096 x 2400, up to 5000 lumens* and Canon's LCOS Technology with AISYS-enhancement for brilliant, high-brightness and detailed image reproduction. The REALiS 4K500ST also offers a Genuine Canon 4K lens and a robust collection of advanced professional setting features, including Marginal Focus which helps ensure content projected on the peripheral portions of domed surfaces remains in focus.