Canon EOS R5 Price Shows Up Again At Retailer, Gets Close To $4000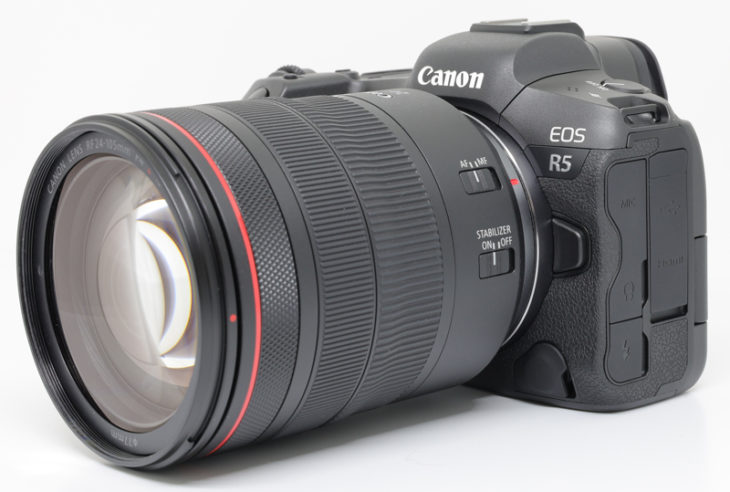 Another online retailer is displaying what could be the Canon EOS R5 price.
F64, a retailer in Romania, displays the Canon EOS R5 as being sold for 20.999 Romanian Lei. This roughly computes to US$4800. Romania has 19% VAT. Without VAT the price would be around US$4000, which seems to fit with the latest rumor about the upcoming Canon EOS R5.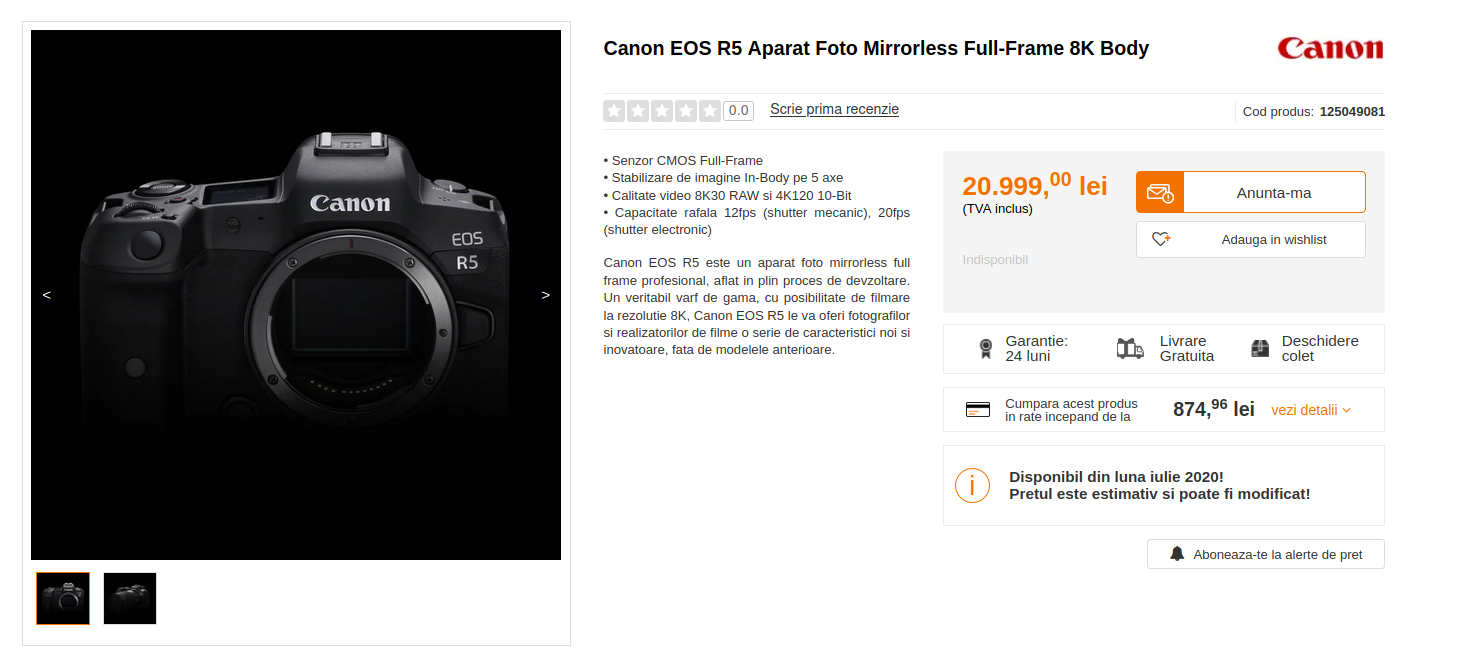 We expect Canon to announce the EOS R5 in June or July 2020. But there are signs that shipment might get delayed or will start with small figures because of the global pandemic.
Let's hope the price for the EOS R5 is really around/below US$4,000. If Canon manages to put the EOS R5 on the market with this price tag, then I'm sure the R5 will sell like crazy. Sony, you have reasons to be scared.
Canon already partially disclosed specifications and features (1 | 2) of the EOS R5, and there is not much left to discover but the price. After the last specification reveal there are even some videos to watch. All R5 coverage is listed here.
Stay tuned.