Canon EOS R5 Announcement Getting Closer – Adobe Adds File Support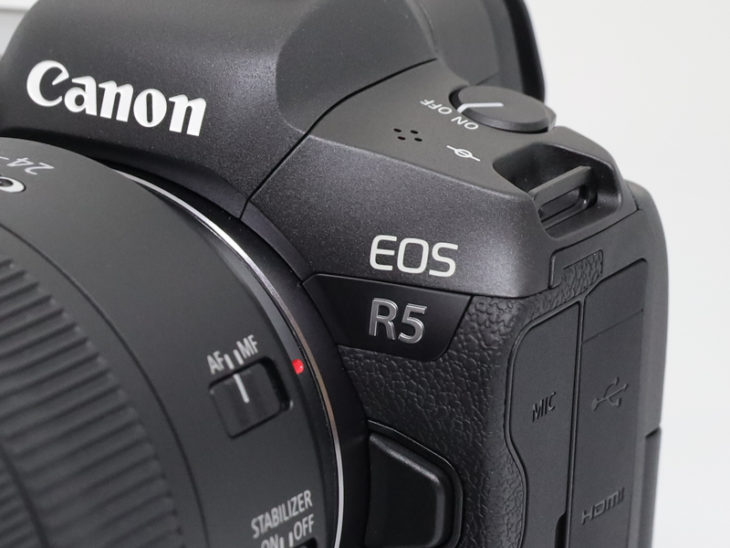 Any doubt left that the Canon EOS R5 announcement is imminent? Here is another proof it's coming.
Adobe added support for the Canon EOS R5 files to Premier Pro.
Enhanced bitrate controls for JPEG 2000 MXF export
Import of Canon EOS R5 footage
Import of Canon EOS-1D X Mark III footage
Import of RED Komodo footage
Premiere Pro is just the first Adobe product to get official EOS 5 support, all the other will follow soon.
Canon already partially disclosed specifications and features (1 | 2) of the EOS R5, and there is not much left to discover but the price. After the last specification reveal there are even some videos to watch. All R5 coverage is listed here. All we know about the Canon EOS R5 specifications is listed below.
Imaging sensor: 45mp full frame format
The EOS R5 features 5-axis IBIS, and it can work with optical image stabilisation found in many Canon lenses:
Frames per second: 12fps (20fps electronic shutter)
Video features:

4K at 120fps
4K @at60fps
8K RAW internal video recording up to 29.97 fps
8K internal recording up to 29.97 fps in 4:2:2 10-bit Canon Log (H.265) and 4:2:2 10-bit HDR PQ (H.265).
4K internal recording up to 119.88 fps in 4:2:2 10-bit Canon Log (H.265)/4:2:2 10-bit HDR PQ (H.265). 4K external recording is also available up to 59.94 fps
8K and 4K video capture without crop factor
Dual Pixel CMOS AF available in all 8K and 4K modes
Canon Log available in 8K and 4K internal recording modes

Dual card slots: CFexpress and SD UHS-II
5GHz WiFi
New battery
Price likely around/below US$4000
Coming July 2020
We expect Canon to announce the EOS R5 in June or July 2020. But there are signs that shipment might get delayed or will start with small figures because of the global pandemic.
Stay tuned.