This Canon Patent Puts A Vacuum Cleaner Into A Lens To Keep The Sensor Clean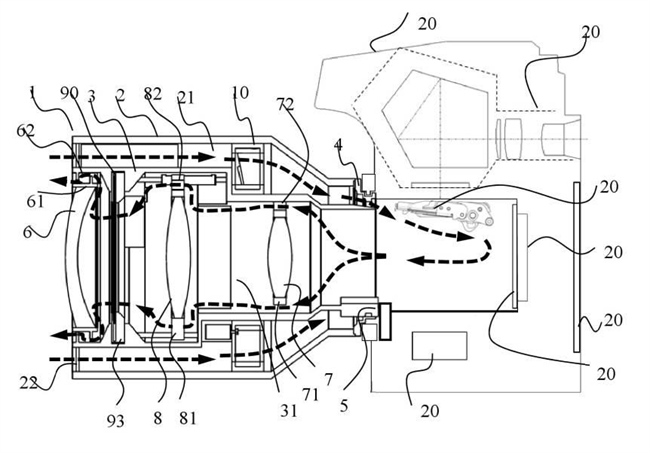 Sounds weird? Well, it's an actual Canon patent application.
Canon patent application 2019-191432 (Japan) discusses a lens design that incorporates the basic principle of a standard vacuum cleaner.
The specially designed lens has a an air flow circuit, as you can easily see in the image on top. Air is pulled in from the outside, hits the sensor, gets sucked away and flows out. Basically, this lens creates a negative pressure around the image sensor, so that dust and other particles don't stick to the sensor. Quoting the patent literature:
An air intake channel for sucking air from the outside into the interior of the imaging device (200) by the pressure difference generated by the air flow generating means.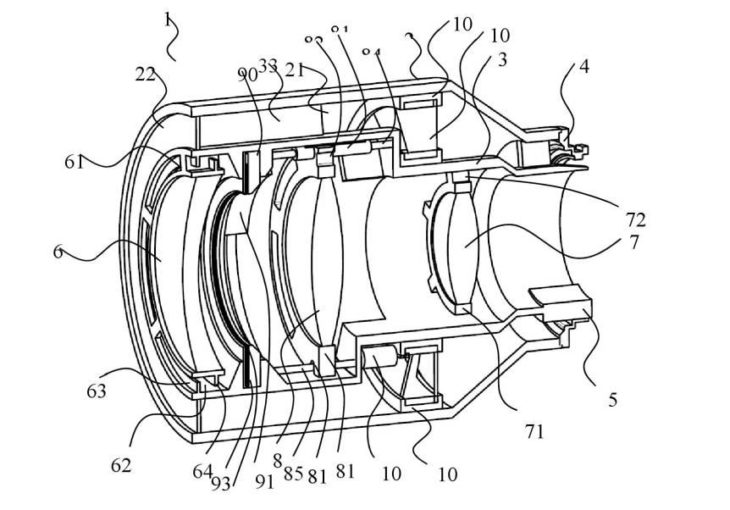 Sound pretty awesome, and complicated too. From the patent abstract:
[Problem] To provide a dust removing device capable of easily removing dust adhering to an imaging element inside a camera body while confirming an actual influence degree.[Means for solving] An outer housing having an engaging part for engaging with a lens mount detachably holding an imaging lens, and an inner side of the outer housing ;A communication unit for electrically connecting an inner housing and an imaging device to be arranged, a 1 passage penetrating into the body of the imaging device formed between the outer housing and the inner housing, a 2 passage penetrating into the body of the imaging device formed inside the inner case, and an engaging portion ;The device is provided with at least one optical member arranged on a photographing optical axis when engaged with an imaging device and on the inside of the inner case, an aperture mechanism, and an empty flow generating means arranged at a position not to erode a photographing light flux of the optical member in the 1 passage. A part of the 2 flow path is formed by the periphery of the optical member and an opening of the throttle mechanism
Don't expect this invention to g to production anytime soon, if ever.
More Canon patent applications are listed here. Some particularly interesting patent applications we think might get into production are these:
[via
Canon News
]