Wireless Charging Might Come To Canon Cameras In The Future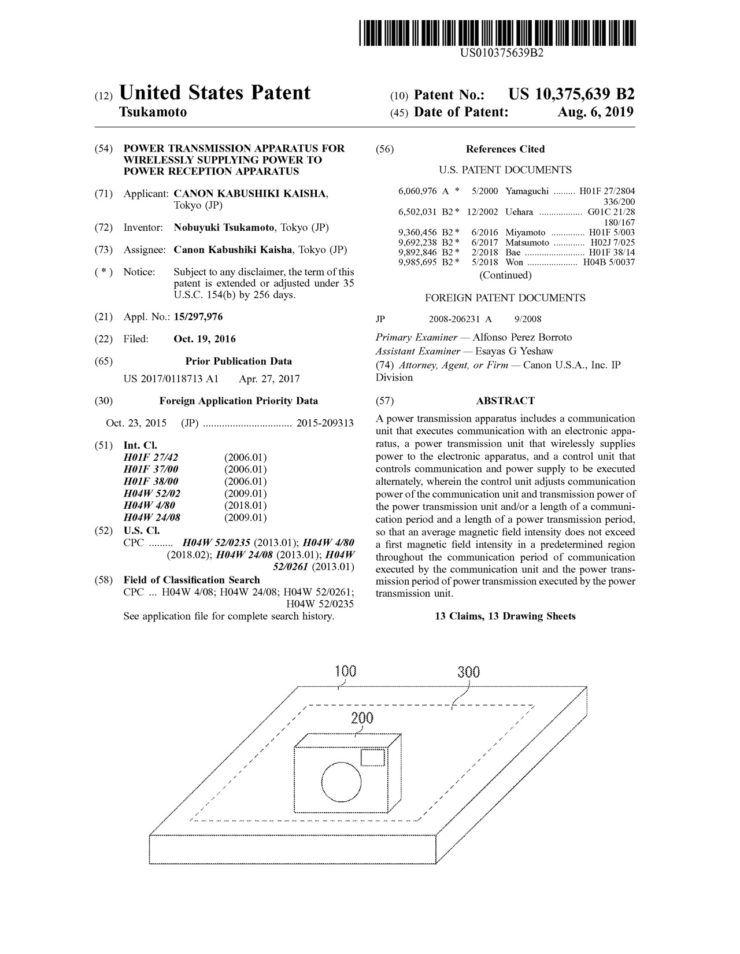 Canon patent application US10375639 discusses technology to wireless charge a battery. Looking at the patent's images, it seems that the patent clearly refers to wireless charging a camera's battery.
Patent abstract:
A power transmission apparatus includes a communication unit that executes communication with an electronic apparatus, a power transmission unit that wirelessly supplies power to the electronic apparatus, and a control unit that controls communication and power supply to be executed alternately, wherein the control unit adjusts communication power of the communication unit and transmission power of the power transmission unit and/or a length of a communication period and a length of a power transmission period, so that an average magnetic field intensity does not exceed a first magnetic field intensity in a predetermined region throughout the communication period of communication executed by the communication unit and the power transmission period of power transmission executed by the power transmission unit.
More Canon patent applications are listed here. Some particularly interesting patent applications we think might get into production are these: