And Here Is One More Canon Patent Dealing With IBIS (In Body Image Stabilisation)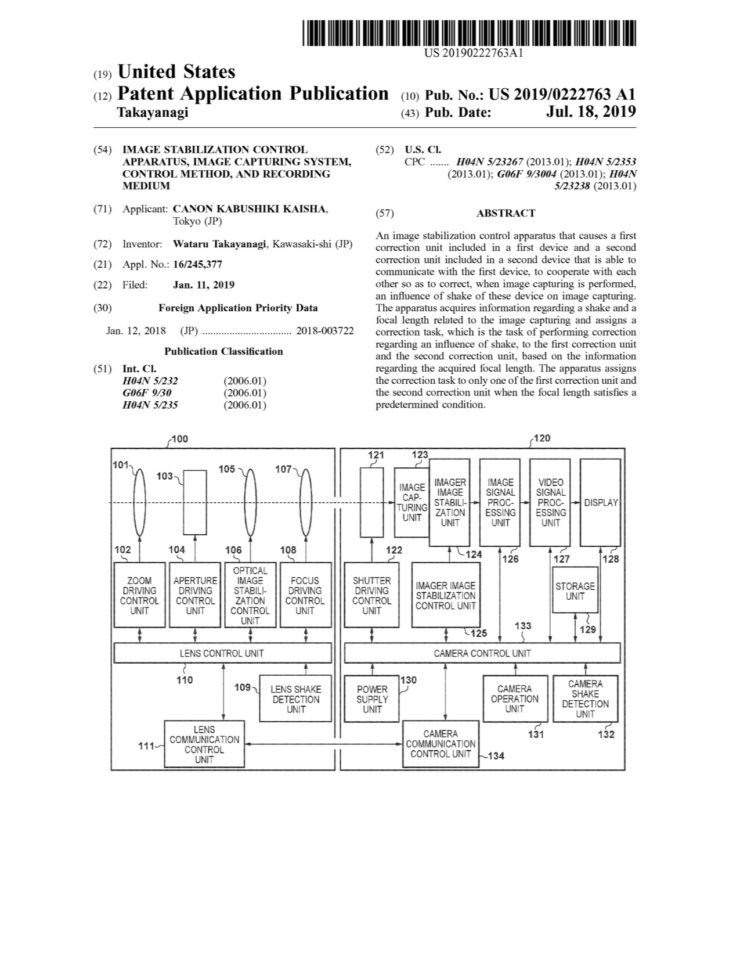 Here is another Canon patent application (US 2019-0222763) dealing with IBIS (in Body Image Stabilisation).
As seen with another Canon patent about IBIS, here too the discussion is about how to make IBIS and lens IS work together smoothly. An algorithm is described that allows the camera to chose if use IBIS, lens IS, or both together.
Given all the recent Canon patent dealing with IBIS, you can safely assume that Canon will soon feature it on their camera bodies. Most likely first on the EOS R system, but there has also been a patent discussing IBIS on a DSLR.
So, IBIS is coming to the Canon universe. Sure thing.
More Canon patent applications are listed here. Some particularly interesting patent applications we think might get into production are these: