Canon Might Have A Crazy EOS R Lens Up Their Sleeve, An RF 50-82mm f/1.1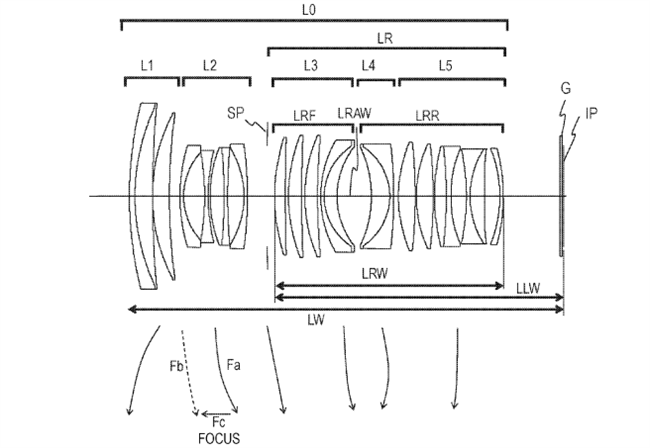 Canon patent application US20190243111 discusses various optical formulas for the EOS R full frame mirrorless camera lenses.
Among them is a 50-82mm f/1.1 lens. Will this lens ever come to the Canon EOS R system? Hard to say. At least there is an existing patent. Then time will tell.
Focal length 51.50 64.17 82.52
F-number 1.13 1.13 1.13
Half angle of view 22.79 18.63 14.69 (degrees)
Total lens length 220.20 225.05 224.20 
BF 6.51 6.53 8.64
More Canon patent applications are listed here. Some particularly interesting patent applications we think might get into production are these: