Here Is Another Canon Patent For IBIS (In Body Image Stabilisation)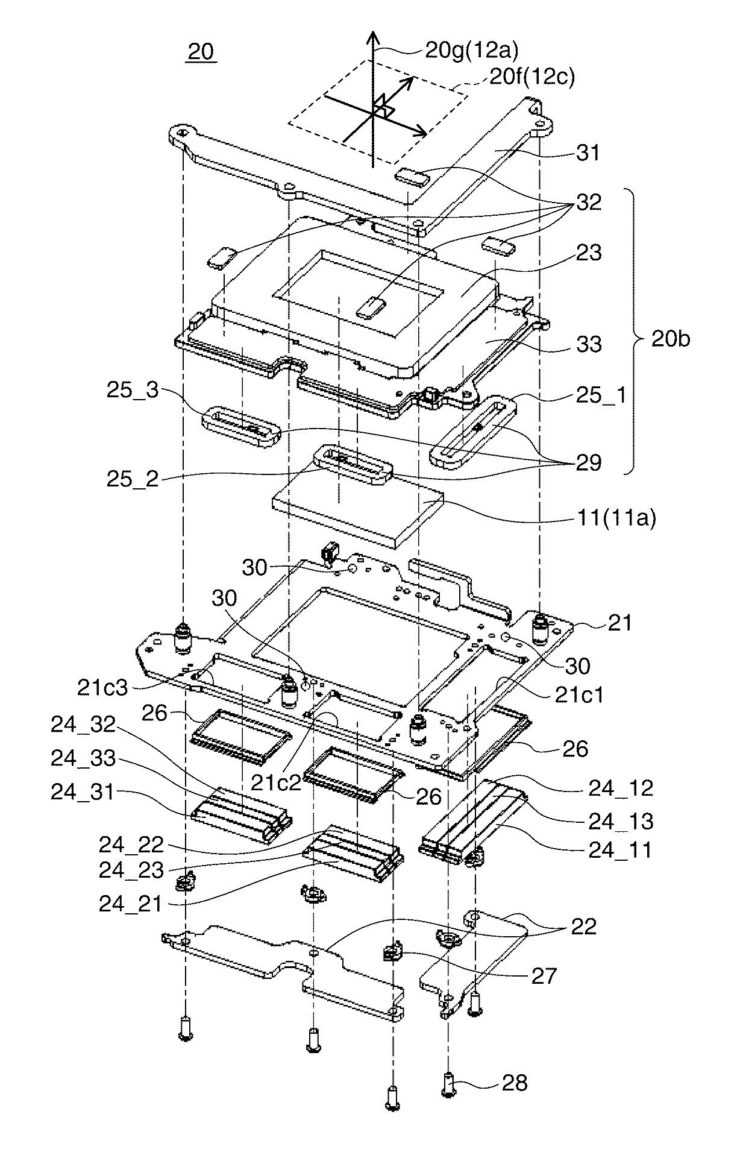 There might be no more doubt that Canon is actively working on IBIS (In Body Image Stabilisation). Here is another Canon patent application.
Canon patent application 2019-152785 describes an IBIS unit and its working. An excerpt from the paten literature:
Problems of the stage device as the blur correction mechanism of such an image pickup device include high efficiency in driving force generation and linearity improvement of a magnetic circuit for position detection. In response to this problem, Patent Document 2 discloses a configuration in which three magnets are arranged for each driving force generation unit to form a magnetic circuit using the concept of the Halbach array (hereinafter referred to as "Halbach magnetic circuit").

it is possible to achieve high efficiency in generating driving force and to improve the linearity of the magnetic circuit for position detection
Some rumor outlets are presenting this patent application as the patent describing "the IBIS" Canon is going to feature on future cameras. We'd be a bit more cautious with such claims. There is nothing to proof it is "the IBIS". More likely, it's just one more IBIS patent in a long row.
We have no doubt IBIS is indeed coming to future Canon cameras. We would just be a bit more prudent and avoid saying it will be on board on Canon's next EOS R model (which most likely it will not). Not on the next one, but maybe on the camera coming after.
More Canon patent applications are listed here. Some particularly interesting patent applications we think might get into production are these: