Canon Patent For "Subject Blur Correction" (computational photography)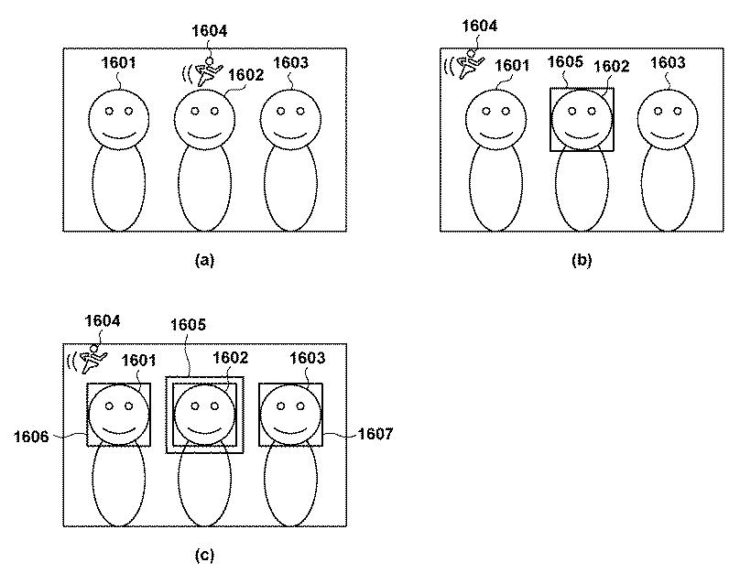 Here is anew Canon patent application. Not for an RF mount lens for once but for computational photography.
Canon patent application 2021-96460 (Japan) discusses methods and algorithms to reduce the blur of a photographed subject. The technology automatically detects the subject and corrects blur. From the patent literature (machine translated):
To provide an image blur correction device capable of obtaining an image blur correction effect desired by a user. Since the amount of shake (direction and magnitude of shake) is generally different between "camera shake" and "subject shake", it is not possible to completely correct both. Therefore, for example, [the patent] discloses a technique for correcting "subject shake" when a subject's face is detected and correcting "camera shake" when a subject's face is not detected.
The algorithm can differentiate between a moving subject and a not firmly hold camera, and correct the blur depending by the situation. The amount of correction can be set by the user. More form the Canon patent application:
It is considered that which of "camera shake" and "subject shake" should be corrected depends on the intention of the user (target of interest) in the shooting scene. For example, when the user pays attention to the background, it is desirable that the "camera shake", which is the shake of the entire screen, is corrected. On the other hand, when the user is paying attention to the main subject, it is desirable that the "subject shake" is corrected. Therefore, it is necessary to appropriately control the shake correction target according to the user's intention that changes with the shooting scene.
Interesting patent application. Expect this technology on your future Canon camera.
More Canon patents are listed here. Some particularly interesting patent applications we think might get into production are these:
[via asobinet.com]