Canon Working On Triple Image Stabilisation System, Canon Patent Suggests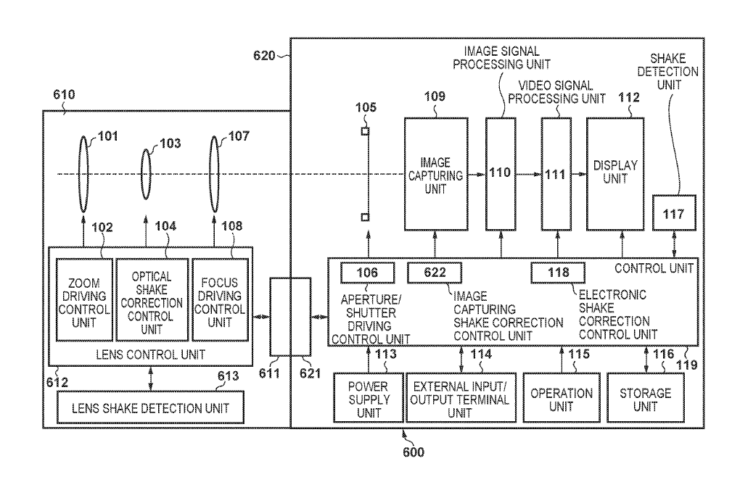 We already know that most likely Canon will feature IBIS (In Body Image Stabilisation) on future Canon mirrorless cameras (and maybe on DSLRs too). Canon execs confirmed it.
It seems Canon wants to do things right, as we are used to. Canon patent application 2019-0199930 (US) describes technology and methods to make three image stabilisation systems work together. The patent discusses how to combine lens image stabilisation, IBIS, and digital image stabilisation.
Another Canon patent application discusses how to make IBIS and lens IS work together smoothly.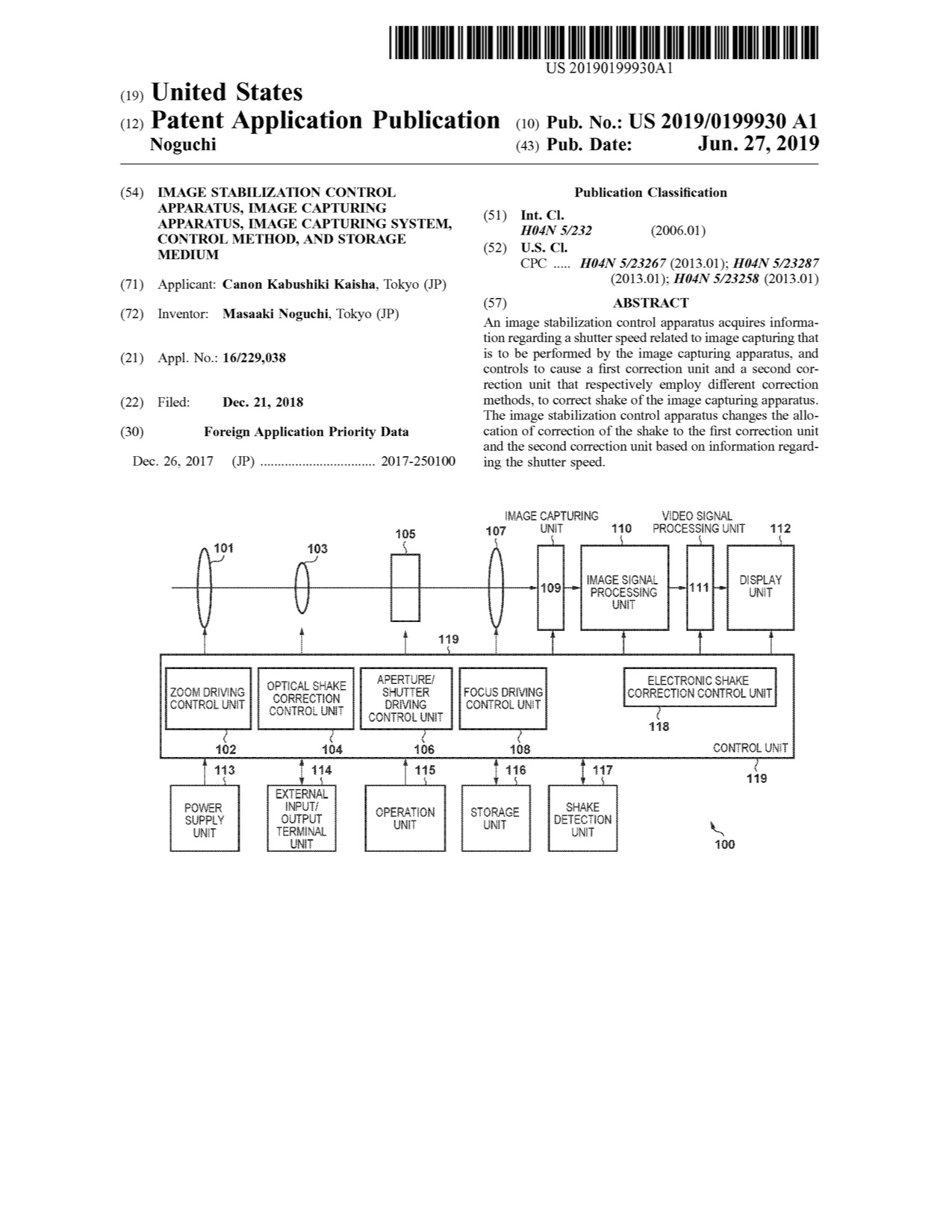 More Canon patent applications are listed here. Some particularly interesting patent applications we think might get into production are these: