Canon Patent: Imaging Sensor Protection Mechanism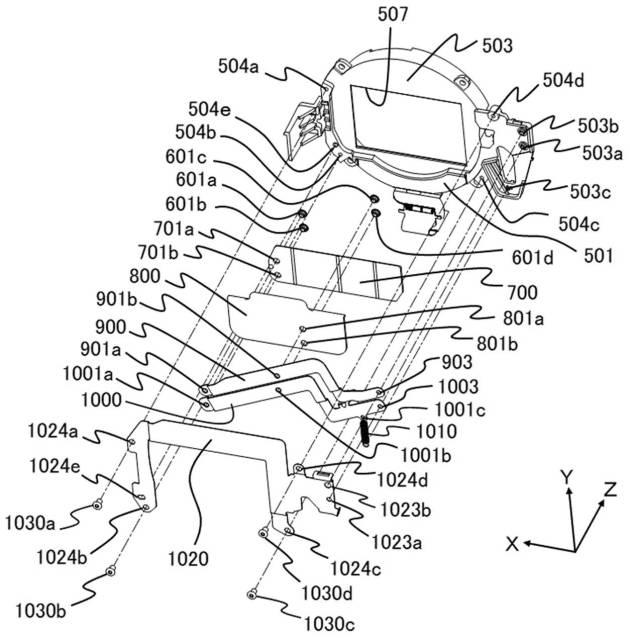 Here is an interesting Canon patent: a mechanism to protect the sensor from dust and dirt while no lens is attached.
Canon patent application P2021-103248A discusses a technology able to protect the imaging sensor of a camera from dust and dirt when no lens is mounted (e.g. while changing lens). From the patent literature:
PROBLEM TO BE SOLVED: To provide an image pickup apparatus with a barrier mechanism capable of being arranged in a small space while avoiding interference with components other than the barrier mechanism.

When the interchangeable lens is removed from the interchangeable lens type image pickup device (camera), dust may enter the camera through the opening of the mount and adhere to the image pickup element. Therefore, the image pickup device may be equipped with a barrier mechanism that protects the image pickup element by closing the opening of the mount. Patent Document 1 discloses a barrier mechanism configured such that a barrier closes an opening of a mount when the lens is not attached and the barrier is opened by rotation when the lens is attached.
As asobinet.com rightfully notices, the patent is not for a "compact shutter unit", as wrongfully stated by some sites:
Some overseas information sites misrepresent it as a "compact shutter unit", but it is just a shutter mechanism for "sensor protection" and a technology to prevent dust from adhering to the sensor when changing lenses. is. The compact sensor barrier seems to be a space-saving design that suppresses interference with other parts.
More Canon patents are listed here. Some particularly interesting patent applications we think might get into production are these: