Canon Might Work On Curved Sensors, Lens Patent Suggests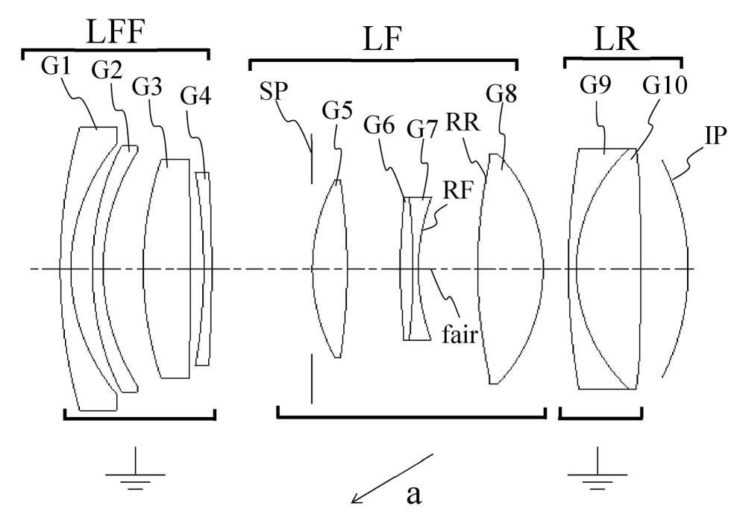 This is a very interesting Canon patent. A Canon patent application for a bunch of lenses gives reasons to think Canon is working on curved sensors technology.
Canon patent P2021-43385A (Japan) discusses various optical formulas and optical design for different lens for camera with curved sensors. The patent application was spotted by Hi Lows Note. Learn more about curved sensors here.
Embodiment 1
Focal length 51.50 mm
F number 1.24
Half angle of view 22.79
Image height 21.64 mm
Lens length 75.01 mm
BF 9.10 mm
Embodiment 2
Focal length 51.50 mm
F number 1.24
Half angle of view 22.79
Image height 21.64 mm
Lens length 74.56mm
BF 9.05 mm
Embodiment 3
Focal length 51.50 mm
F number 1.03
Half angle of view 22.79
Image height 21.64 mm
Lens length 76.30 mm
BF 9.00 mm
Embodiment 4
Focal length 35.00 mm
F number 1.45
Half angle of view 31.72
Image height 21.64 mm
Lens length 116.13 mm
BF 9.00 mm
Embodiment 5
Focal length 35.00 mm
F number 1.03
Half angle of view 31.72
Image height 21.64 mm
Lens length 116.35 mm
BF 9.00 mm
Embodiment 6
Focal length 35.00 mm
F number 1.20
Half angle of view 31.72
Image height 21.64 mm
Lens length 117.93 mm
BF 9.00 mm
Embodiment 7
Focal length 65.00 mm
F number 1.24
Half angle of view 18.41
Image height 21.64 mm
Lens length 93.12 mm
BF 10.19 mm
Embodiment 8
Focal length 82.50 mm
F number 1.24
Half angle of view 14.69
Image height 21.64 mm
Lens length 117.14 mm
BF 14.70 mm
Embodiment 9
Focal length 82.50 mm
F number 1.03
Half angle of view 14.69
Image height 21.64 mm
Lens length 118.58 mm
BF 14.33 mm
Embodiment 10
Focal length 97.10 mm
F number 1.25
Half angle of view 12.56
Image height 21.64 mm
Lens length 138.22 mm
BF 19.37 mm
Embodiment 11
Focal length 130.00 mm
F number 1.25
Half angle of view 9.45
Image height 21.64 mm
Lens length 177.93 mm
BF 39.31 mm
Embodiment 12
Focal length 31.95 mm
F number 1.24
Half angle of view 22.78
Image height 13.42 mm
Lens length 47.62 mm
BF 6.10 mm
We think the technology discussed in the patent might get into production within the next years. More Canon patents are listed here. Some particularly interesting patent applications we think might get into production are these: