Canon Patent For A Stereo Lens For Full Frame Mirrorless Cameras (EOS R?)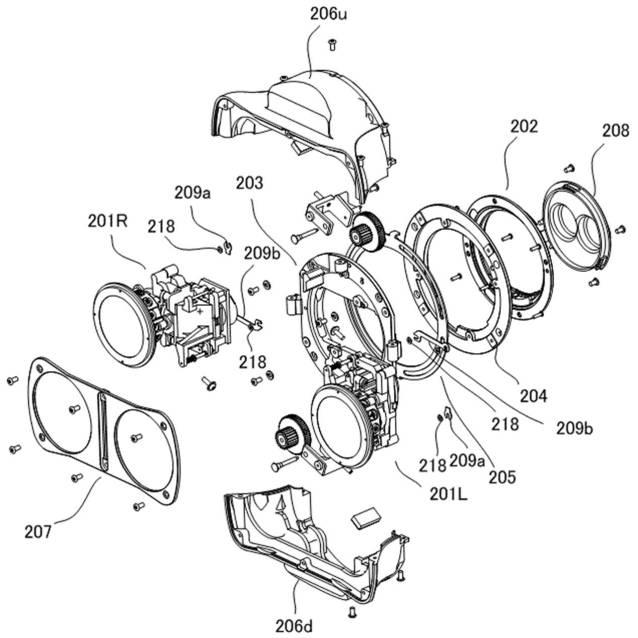 What are Canon's labs working on? We are surprised by a Canon patent application for a stereo lens for mirrorless cameras with a full frame sensor.
Canon patent application P2021-51282A (Japan) discusses optical formulas for a stereo lens for full frame mirrorless cameras. Does Canon have a full frame stereo camera in the works? For the EOS R system? The patent was spotted by the guys who spot most of the Canon patents you hear of: Hi Lows Note.
More Canon patents are listed here. Some particularly interesting patent applications we think might get into production are these: