Canon Patent: Optical Designs For Wide-Angle Primes For The EOS R System (12mm, 14mm, 20mm)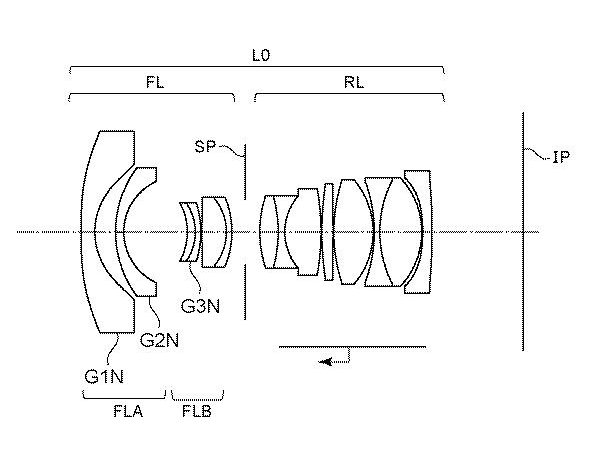 No doubt Canon is actively working to expand the RF mount lens ecosystem. Here is another Canon patent application for RF lenses.
Canon patent application P2021-47384A discusses optical formulas for three wide-angle prime lenses: 12mm, 14mm and 20mm, all f/2.8. The patent was spotted by Hi Lows Note.
Embodiment 1 – 12mm
Focal length: 12.35 mm
F number: 2.88
Half angle of view: 60.28
Image height: 21.64 mm
Lens length: 80.22 mm
BF 16.54 mm
Embodiment 2 – 14mm
Focal length: 14.42 mm
F number: 2.88
Half angle of view: 56.32
Image height: 21.64 mm
Lens length: 91.61 mm
BF 17.29 mm
Embodiment 3 – 20mm
Focal length: 19.48 mm
F number: 2.88
Half angle of view: 48.02
Image height: 21.65 mm
Lens length: 90.74 mm
BF 19.35 mm
More Canon patents are listed here. Some particularly interesting patent applications we think might get into production are these: