Canon Patent: Shutter Technology To Minimize Vibrations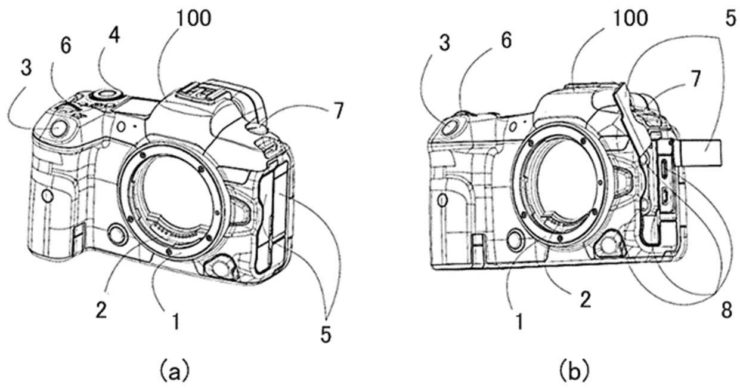 A new Canon patent, an interesting one. How to reduce the vibrations induced by shutter movement?
Canon patent application 2022-039332 (Japan) discusses technologies to reduce "shutter shock", i.e. mechanical vibrations induced by the shutter movement.
[Problem] To provide an imaging apparatus in which vibration generated by a shutter hardly propagates to another portion and a shutter is highly accurately positioned.[Means for solving] An imaging device 100 is provided with an imaging element 103 a for picking up an image of an object, and a shutter 110 for driving the shutter blade 302 and controlling the exposure time of the imaging element ; This device has a holding member 120 for holding a shutter so as to be movable in a plane orthogonal to an imaging optical axis, and 1 urging members 402 a to 402 c for energizing the shutter in the 1 direction in the plane. The shutter has abutting portions 120 g to 120 I which contact the positioning portions 1 g to 301 I provided on the holding member and position the shutter at a predetermined position in the 301 direction. The shutter is movable from a predetermined position against an urging force of a 1 urging member, and the imaging device has 1 cushioning members 404 a and 404 b which contact a shutter which returns to a predetermined position by the energizing force of the 1 urging member.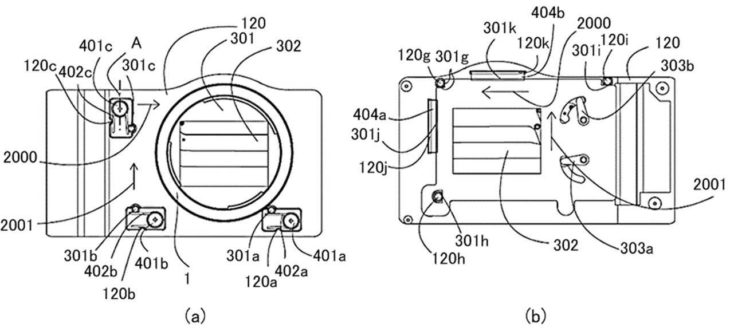 More Canon patent applications are listed here. Some particularly interesting patent applications we think might get into production are these:
Source: Canon Rumors