Canon Patent: Touch-enabled Lens Control Unit (adjust aperture and focus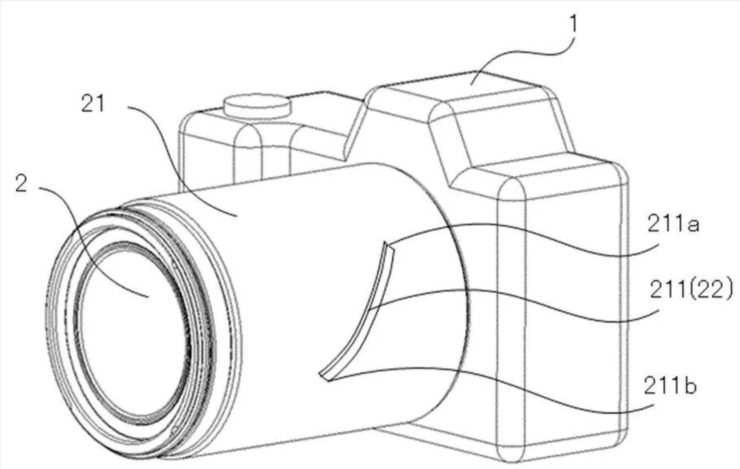 A new day, a new Canon patent application. What about a lens with touch controls?
Canon patent application 2022-25673 (Japan) discusses methods and technology for a touch control on a lens that allows to change aperture and focus.
PROBLEM TO BE SOLVED: To perform continuous smooth touch operation without visually observing an exterior portion of an optical device.

As a lens device (interchangeable lens) with improved user operability, Patent Document 1 describes focusing distance, focal length, aperture value, operation mode, and the like with a finger on any of a plurality of touch areas. Those that can be selected by touch operation are disclosed. This lens device is discretely provided with convex indexes for recognizing the touch region operated by the touch by the sense of touch without the user having to visually check the exterior portion provided with the touch region.

However, although the discrete index disclosed in Patent Document 1 is effective for touching each touch region, it guides a continuous smooth touch operation for a plurality of touch regions in focusing and the like. There is no function.

The optical device as one aspect of the present invention has an exterior portion. The optical device has an operation detection unit having a finite length for detecting the position of a touch operation on the exterior portion, and an operation guide unit provided on the exterior portion to guide a user's finger performing a touch operation. .. The operation guide unit is characterized by having a shape that extends continuously along the operation detection unit.
This is not the first Canon patent referring to a lens with touch controls. Will the discussed technology ever hit the market?
The Canon patent application was spotted by asobinet.com. More Canon patent applications are listed here. Some particularly interesting patent applications we think might get into production are these: