Canon Patent: Yet Another Take On The Vlogging Concept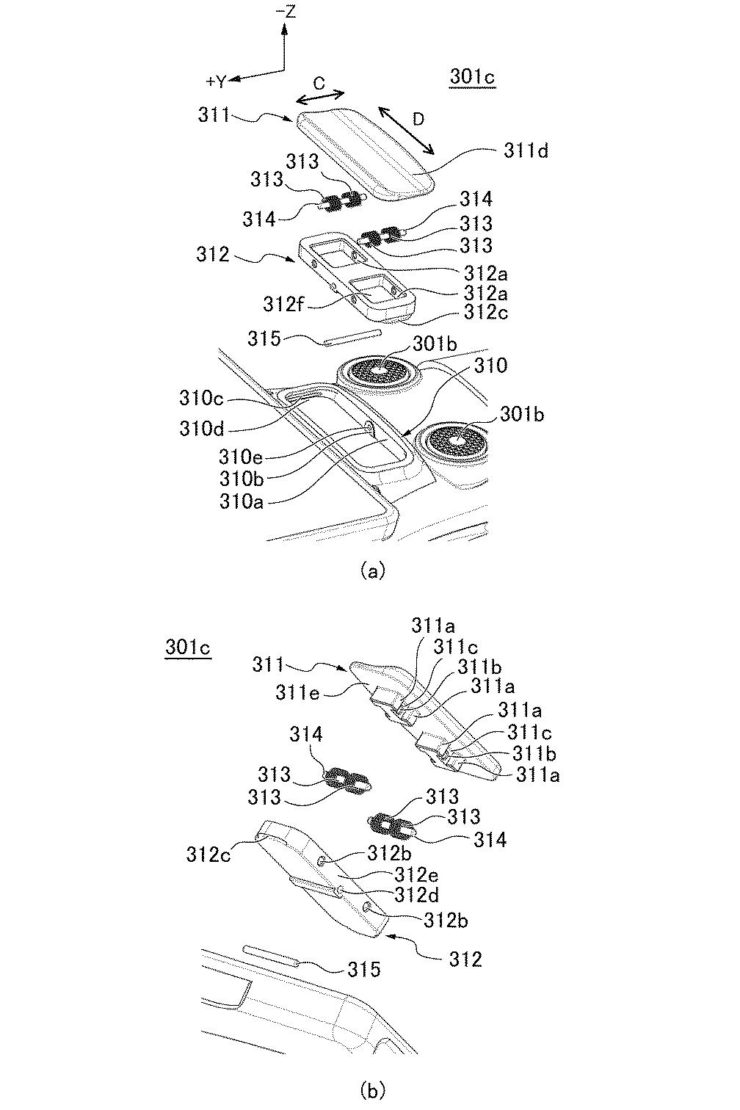 Not the first Canon patent regarding a video camera you might hold with one hand. Typical use case for run & gun vlogging.
Canon patent application 2021-165785 (Japan) discusses methods and technologies for such a handheld vlogging device. From the patent literature:
[Problem] To perform various operations by one hand.

[Means for solving] A display part 303 is provided on the fixing part 30. The touch operation member 301 c is capable of performing at least an operation of the display unit 303 and is provided so as to be able to be pressed. The touch operation member 301 c can reciprocate in parallel with the push-in direction (Z-axis direction) and can reciprocate in a 1 predetermined direction (Y-axis direction ; C direction) substantially orthogonal to the push-in direction.
More detailed:
[Detailed description of the invention]
The present invention relates to an imaging device having a push-in operation portion which can be pushed in, and a photographing lens.

[Background of the Invention]In recent years, there has been a demand for moving image taking in a free posture and moving image taking from various angles in various situations. In the imaging apparatus disclosed in Patent Document 1, while the lens unit is rotated about one axis relative to the main body, the display unit can be reversed according to the direction of the lens unit while switching the imaging direction. This imaging apparatus is capable of switching between the self-photographing direction and the other-photographing direction by rotating the lens unit, and corresponds to various photographing styles.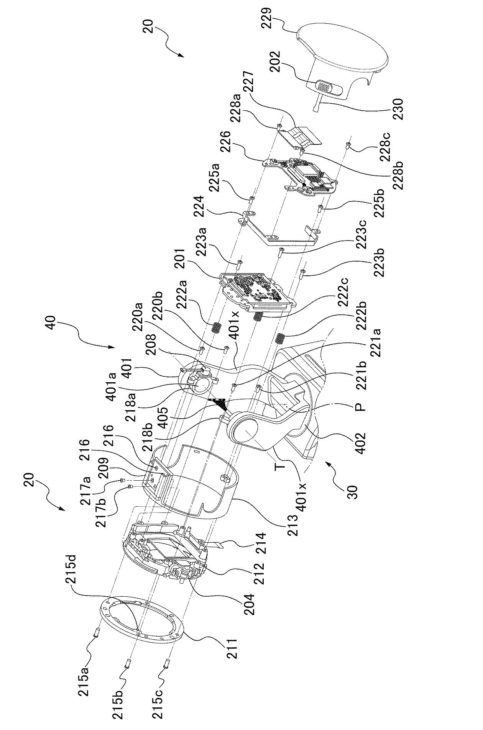 More Canon patent applications are listed here. Some particularly interesting patent applications we think might get into production are these:
[source
JPO
]