Canon Patent: 10-20mm f/4, 9-18mm f/4, And 11-22mm f/4 For RF mount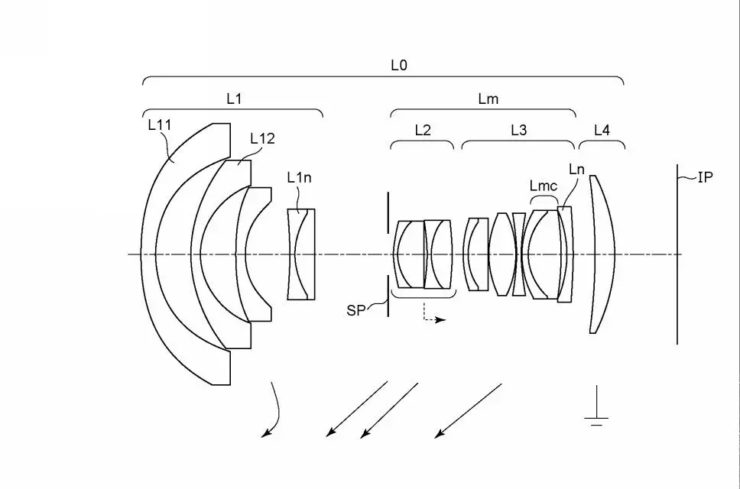 A new Canon patent, and as almost all Canon patents of the last two or three years it is for RF mount lenses.
Canon patent 2023005851 (Japan, published 1/18/2023) discusses optical formulas for three wide angle lenses for the RF mount:
10-20mm f/4
9-18mm f/4
11-22mm f/4
The 11-22mm in the list above could well be the already rumored 11-22mm lens. From the patent literature:
An object of the present invention is to realize a negative lead zoom lens that is compact and has a wide angle of view and yet has high optical performance in a wide zoom range.
Example 1
Focal length: 10.30-19.40
F-value: 4.12
Half angle of view: 62.03-48.12
Image height: 19.40-21.64
Overall length: 129.14-132.69
Back focus: 15.09
Example 2
Focal length: 9.27-17.46
F-value: 4.12
Half angle of view: 64.34-51.10
Image height: 19.30-21.64
Total length: 124.52-125.00
Back focus: 15.37
Example 3
Focal length: 11.33-23.28
F-value: 4.12
Half angle of view: 59.58-42.90
Image height: 19.30-21.64
Total length: 130.00-131.90
Back focus: 16.34
More Canon patent applications are listed here. Some particularly interesting patent applications we think might get into production are these:
[via asobinet]