Canon Patent: 35mm f/1.4 And 28mm f/1.4 For The EOS R System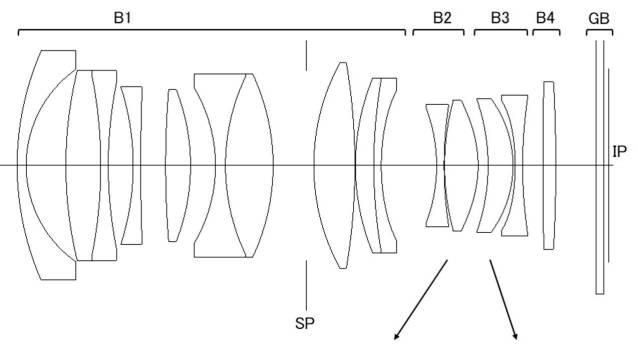 Here is one more Canon patent for RF mount lenses, another one in an already long list: 35mm f/1.4 and 28mm f/1.4 lenses for full frame mirrorless cameras, i.e. the EOS R.
Canon patent application 2021-063966 (Japan) discusses optical formulas for a 35mm f/1.4 lens and a 28mm f/1.4 lens, both for the RF mount. The patent application was spotted by Canon News.
28mm f/1.4:
Focus distance      28.00
F number             1.42
Half angle (degree) 37.69
Image height        21.64
Lens total length  140.62
BF                  21.99
35mm f/1.4:
Focus distance      34.98
F number             1.42
Half angle (degree) 31.73
Image height        21.64
Lens total length  154.45
BF                  16.17
More Canon patents are listed here. Some particularly interesting patent applications we think might get into production are these: