Canon Patent: Quad Pixel Dual Cross Autofocus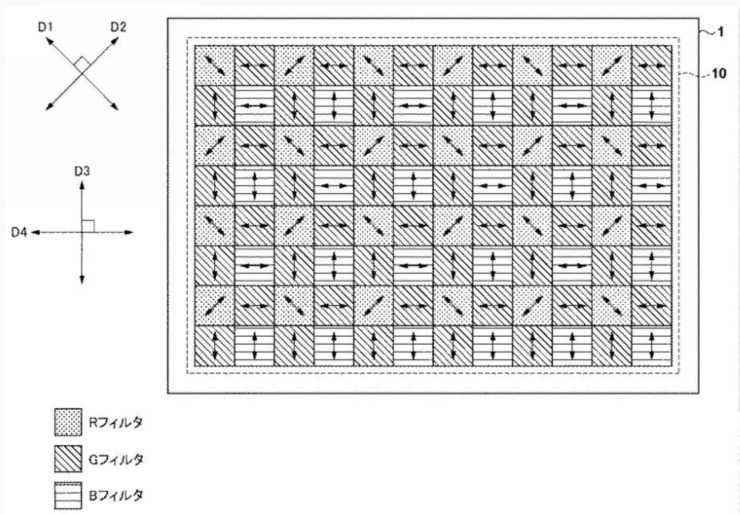 For once a Canon patent application that is not for an RF mount lens. It's for what could be a future generation of autofocus.
Canon patent application 2022-2383 (Japan) discusses methods and technology for a Quad Pixel Dual Cross autofocus system which one day might well be featured on a Canon mirrorless camera.
PROBLEM TO BE SOLVED: To increase the division direction of a pupil region while suppressing variation in sensitivity of an image signal.

As one of the focus detection methods of an image pickup device, a so-called image pickup surface phase difference method, in which a pupil division signal is acquired by using a focus detection pixel formed in an image pickup device and focus detection is performed by a phase difference method, is used. Are known. As a focus detection pixel, a configuration in which one microlens and a plurality of sensitivity regions are formed in each pixel is known, and each of the plurality of sensitivity regions is light that has passed through different pupil regions of the photographing optical system. The pupil division signal can be acquired by receiving light.
The patent application was spotted by asobinet.com. More Canon patent applications are listed here. Some particularly interesting patent applications we think might get into production are these: