Canon Patent: Shift-compatible Mount Adapter Supporting Electronic Contacts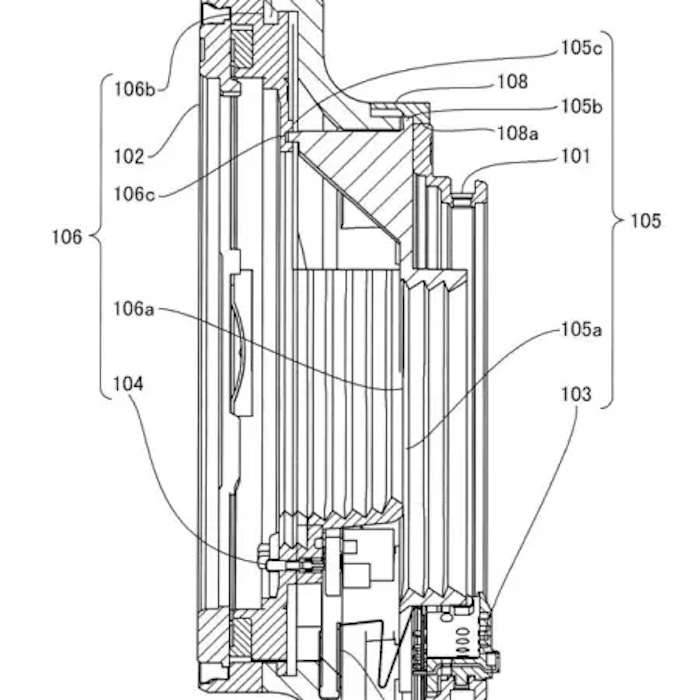 Here is a new Canon patent application: shift-compatible mount adapter with support for electronic contacts.
Canon patent application P2022052536 (Japan) discusses the technology to implement a shift-compatible mount adapter with electronic contacts. This seems to be a rather interesting thing. Not the first adapter Canon makes. Assuming this adapter is for the EOS R lineup, it has ti be said that so far there are no tilt-shift lenses for the system.
PROBLEM TO BE SOLVED: To provide a mount adapter capable of easily shifting an interchangeable lens with respect to an imaging surface for shooting.

However, the prior art disclosed in Patent Document 1 is a configuration for preventing mechanical interference between the camera body and the interchangeable lens, and has a predetermined optical axis with respect to the image pickup surface like a TS lens. It is not possible to shift the image by a variable amount and shoot. Further, if the TS lens configuration is mounted on the mount adapter, the number of parts increases and becomes complicated, which leads to an increase in cost.

FIG. 2 is a cross-sectional view illustrating the adapter 100 in this embodiment. As described above, the adapter 100 is an adapter that is arranged between the camera body 10 and the interchangeable lens 20 and can be attached (connected) to the interchangeable lens 20 and the camera body 10. The adapter 100 is also a camera accessory that electrically connects the camera body 10 and the interchangeable lens 20. A CPU may be provided in the adapter 100 to perform signal conversion and the like.
The Canon patent was spotted by Asobinet. More Canon patent applications are listed here. Some particularly interesting patent applications we think might get into production are these: