Canon Patent: RF 24-70mm f/4-7.3 IS Lens (compact and lightweight)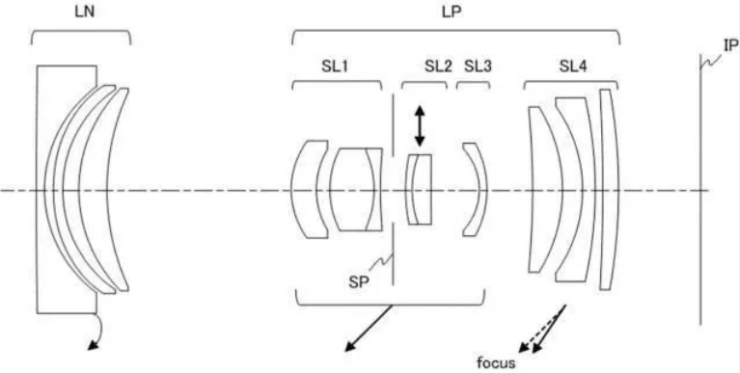 Here is a new Canon patent application. Once more for an RF mount lens, a compact and lightweight standard zoom lens with image stabilization.
Canon patent application 2021-196449 (Japan) discusses optical formulas for a RF 24-70mm f/4-7.3 IS lens. Not the fastest lens but according to the patent literature a lens of small size and little weight.
PROBLEM TO BE SOLVED: To provide a compact zoom lens which satisfactorily corrects aberration fluctuation at the time of image shake correction and can obtain high optical performance at the time of image shake correction over the entire zoom range.

In recent years, in digital still cameras and video cameras, there is a demand for a zoom lens having a compact size and high resolution (high optical performance). Further, it is required that the zoom lens is provided with a mechanism (vibration-proof mechanism) for compensating for image shake (image shake) that occurs when accidental vibration such as camera shake is transmitted. As a zoom lens that meets these demands, a negative lead type zoom lens in which a lens group having a negative refractive power is arranged on the most object side is known. In this negative lead type zoom lens, an anti-vibration mechanism that compensates for image shake by moving a part of the lens group (vibration-proof group, image shake correction group) so that it has a component in the direction perpendicular to the optical axis is provided.
Example 1
Focal length: 24.86-68.13
F value: 4.12-7.31
Half angle of view: 38.31-17.62
Image height: 19.64-21.64
Overall length: 102.91-104.95
Back focus: 13.00-37.46
Example 2
Focal length: 28.68-67.45
F value: 4.12-7.16
Half angle of view: 34.41-17.78
Image height: 19.64-21.64
Overall length: 105.26-115.51
Back focus: 13.00-36.88
The patent application was spotted by asobinet.com. More Canon patent applications are listed here. Some particularly interesting patent applications we think might get into production are these: