Canon Patent: RF Mount Prime Lenses With Defocus Smoothing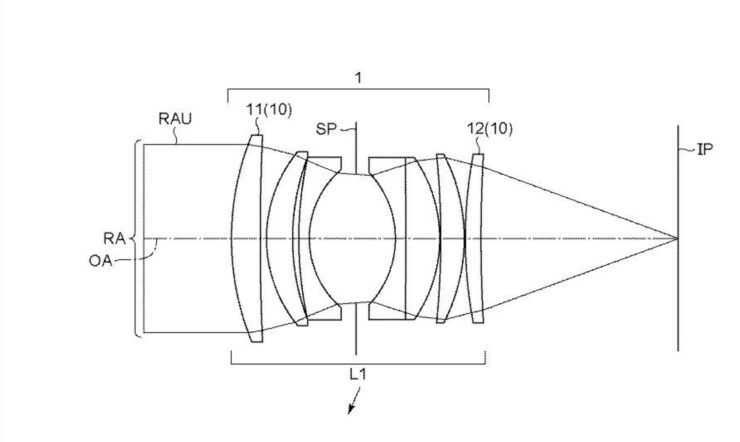 A new Canon patent application. Three fast primes are discussed, all seem to have Defocus Smoothing on board.
Defocus Smoothing is an optical technology introduced first on the RF 85mm f/1.2 DS. Canon patent application 2021-196547 (Japan) discusses optical formulas for the following lenses:
50mm F1.4
135mm F1.4
24mm F1.4
All three lenses have Defocus Smoothing. From the patent literature:
PROBLEM TO BE SOLVED: To provide an optical system having high wavelength uniformity in a pupil surface.
As an optical element used in an optical device, an ND (Neutral Density) filter for adjusting the amount of transmitted light is known. In particular, in order to improve the variation in sharpness of the contour of the out-of-focus image (blurred image) (to obtain the apodization effect), a gradation type ND filter (GND filter, apodization filter) having different transmittance for each region is used. Be done. Patent Document 1 describes a GND filter in which an apodization effect is obtained by using a film whose thickness changes for each region.
However, in Patent Document 1, the uniformity (wavelength uniformity) of the transmittance distribution on the pupil surface with respect to the wavelength when the GND filter is applied to the optical system is not considered.
The optical system as one aspect of the present invention is an optical system having an optical element including a first region in which the transmittance changes in the radial direction, and the optical element is an optical axis perpendicular to the radial direction. A substrate arranged along the direction and a first layer are provided, the maximum incident angle of an axial marginal ray with respect to an optical surface included in the optical system is θm, and the extinction coefficient of the first layer at a wavelength of 550 nm.
More Canon patent applications are listed here. Some particularly interesting patent applications we think might get into production are these:
[via asobinet.com]