Canon Patent: RF 70-200mm f/2.8L (not the already released lens)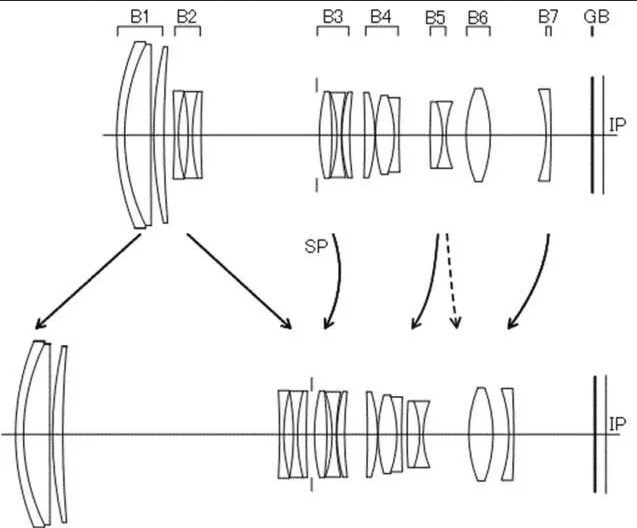 A new Canon patent application, once more for a lens for the RF mount. The patent application might appear to point to an already released lens but it is not.
Canon patent application 2021-173892 (Japan) discusses optical formulas for what seems to be a RF 70-200mm f/2.8L lens. However, as asobinet.com points out, the patent does not refer to the already released RF 70-200mm f/2.8L. The lens described in the patent seems to have an entirely different optical design.
Embodiment:
Focal length: 73.00-195.00
F value: 2.88
Half angle of view: 16.51-6.33
Image height: 21.64
Overall length: 178.20-216.21
Back focus: 19.12-33.67
More Canon patent applications are listed here. Some particularly interesting patent applications we think might get into production are these: