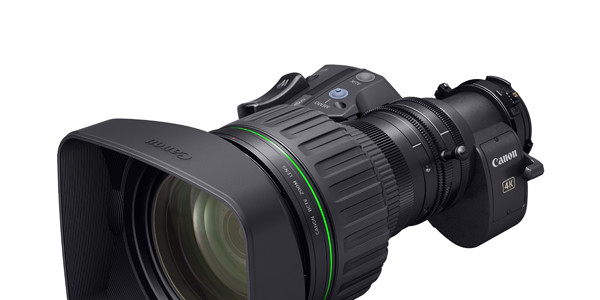 More (technical) information here.
TOKYO, August 25, 2015—Canon Inc. today announced that the Company is currently developing a portable-type zoom lens that realizes exceptional optical performance to support use with 4K broadcast cameras employing 2/3-inch sensors. Canon will exhibit the lens for reference at the 2015 Beijing International Radio, TV & Film Exhibition (BIRTV), to be held from August 26 to 29 in Beijing, China.
As 4K-resolution content, which traces its beginnings to the movie-production industry, continues to gain ground in the broadcasting industry, initiatives are currently underway to implement 4K broadcasting in countries around the world with an increasing number of professionals making use of equipment supporting 4K production.