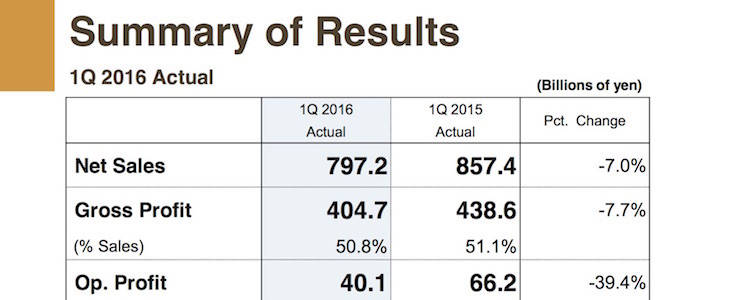 Canon published the Q1 2016 financial results, and it doesn't look good for the company.
Canon reports a 39% fall in operating profits, due to less demand for office equipment in emerging markets and slower global sales of compact digital cameras.
Go for the presentation material for a quick overview.
[via
Reuters
]